INDIEGOGO CAMPAIGN
I discovered the secret town of Ostium . . .
You can find our Indiegogo Campaign here.
Ostium began as a little idea for a show that expanded into the Ostium Network with multiple spin-off shows and over a million downloads. Originally featuring two main cast members – Jake Fisher played by Chris Fletcher, and Monica Chase played by Georgia Mckenzie – the show has grown to include many new characters, and season six goes even further with four new voice actors to the show. 
After season five featured crossovers with 18 different shows, season six returns to the Ostium Network where Jake, Monica, and Steve search for and get answers about some strange anomalies.
Ostium is written and produced by Alex C. Telander, sound designed by Hail and Well Met based in Western Australia, along with a cast from around the world. It is truly an international indie show.
You can find our Indiegogo Campaign here.
What We Need & What You Get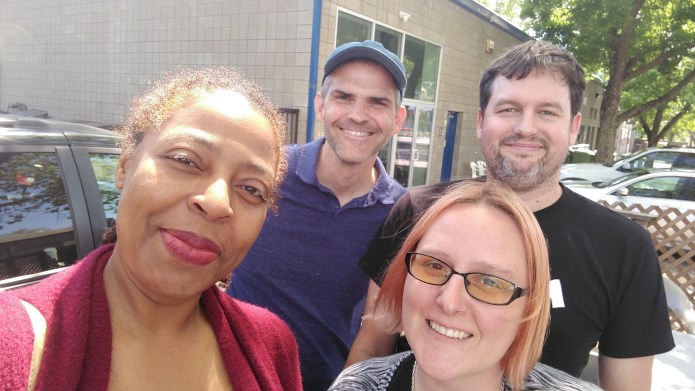 We've been making Ostium for over five years now and there's nothing we want to do more than keep making this show we love. But it's also time all the people involved in making this show get fairly compensated and that's where you wonderful people come in. In exchange you'll get some really cool rewards from stickers featuring brand new artwork, to postcards and notebooks, to signed copies of the Ostium book, and more.
And as we hit each milestone of $1000, $2000, $3000, $4000, and hopefully $5000, we'll surprise everyone with who our guest stars are that you can look forward to in season six.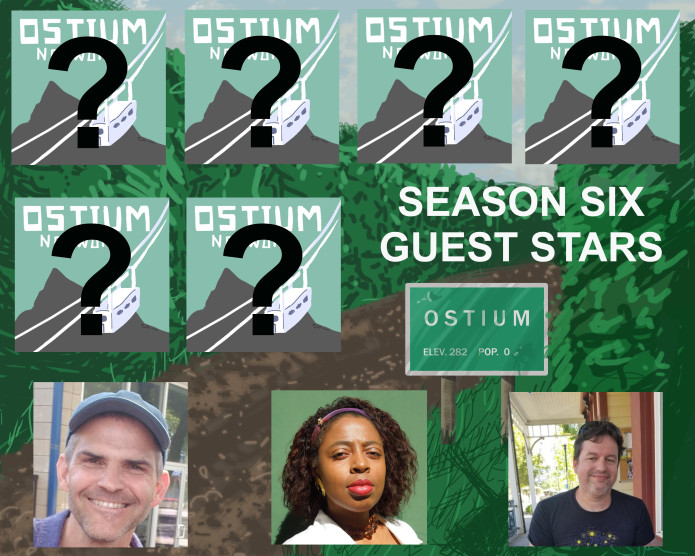 . . . Doing this campaign makes that possible.
There are many steps that go into making an episode and a season for Ostium. From the writing and editing, to the recordings by voice actors all over the globe, to the editing and putting it all together. There's a lot of work and a lot of people involved, and we also want to be able bring on new cast members. Doing this campaign makes that possible.
You can find our Indiegogo Campaign here.
Risks & Challenges
There's a lot of story left to tell with Ostium and with everyone working full time jobs as well as working on this show in their spare time, its definitely a labor of love. And this is why campaigns like this are so important to help every member of Team Ostium however major or minor their role might be.

Other Ways You Can Help
If you can help support our show and Team Ostium, we will be very grateful; but if not, we understand and have a few suggestions for how you can still help:
Spread the word about this campaign to family, friend, and through your social media.
Leave a review for Ostium on iTunes or whatever platform you use to listen to podcasts.
Recommend Ostium to others.
Whatever you can do, we are very thankful.
Team Ostium